Bringing Together the People in your life with the Food in your life
Food
Kitchen Assistant helps you cook beautiful, unforgettable food.
You can Search for recipes, create your own recipes or take an existing recipe and clone it then customize it to your own taste.
Recipes are highly detailed, organized, visual, and informative, pulling the required techniques and equipment.
Recipes are modular. If you do not want to use a sauce or a protein, change it. Kitchen Assistant will rewrite the recipe to meet your needs.
All recipes have detailed nutritional information on a per-serving basis, even after you change the recipe.
Kitchen Assistant allows you to easily and instantly share your recipes with your friends and family.
Learn more »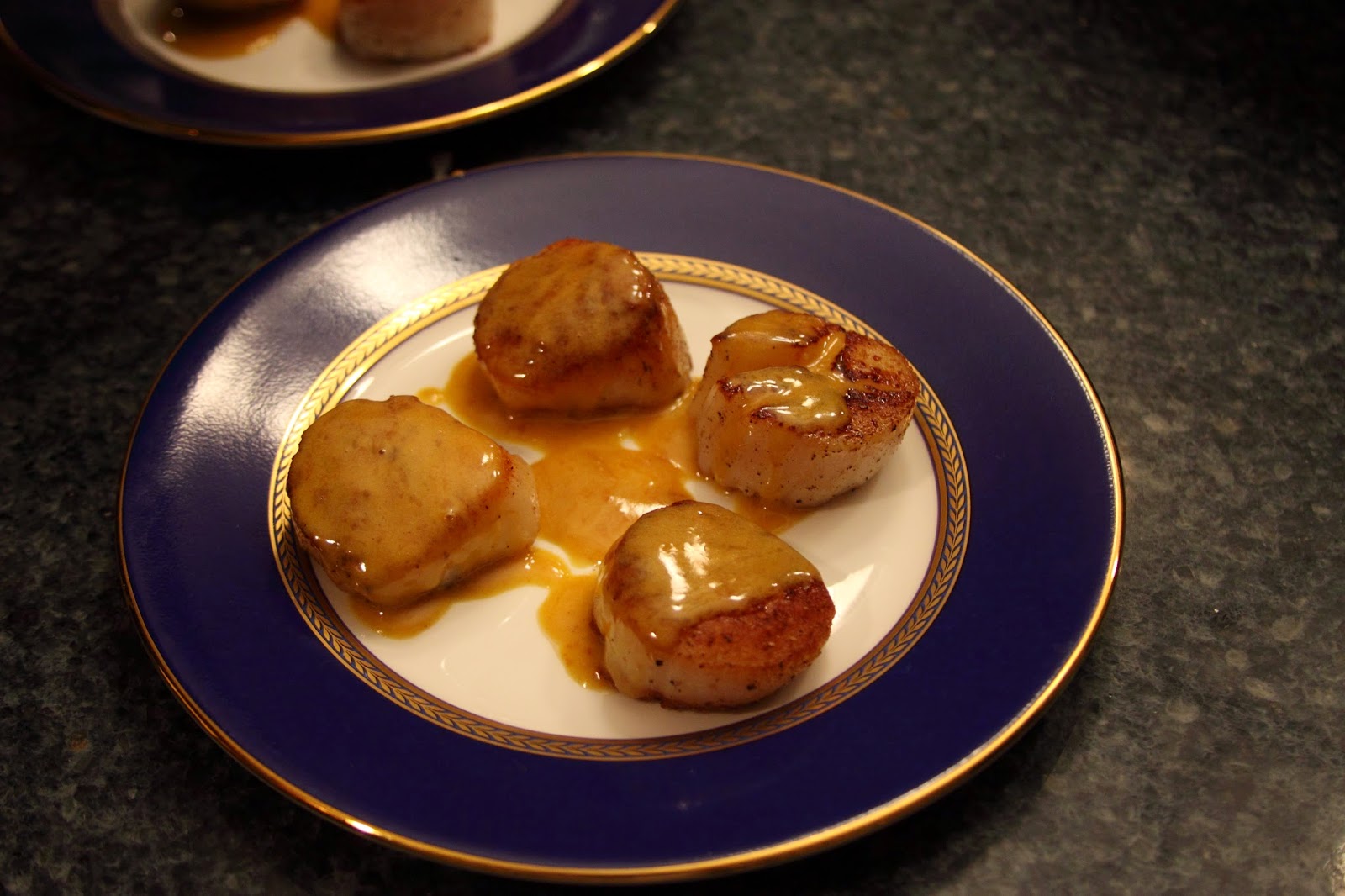 Events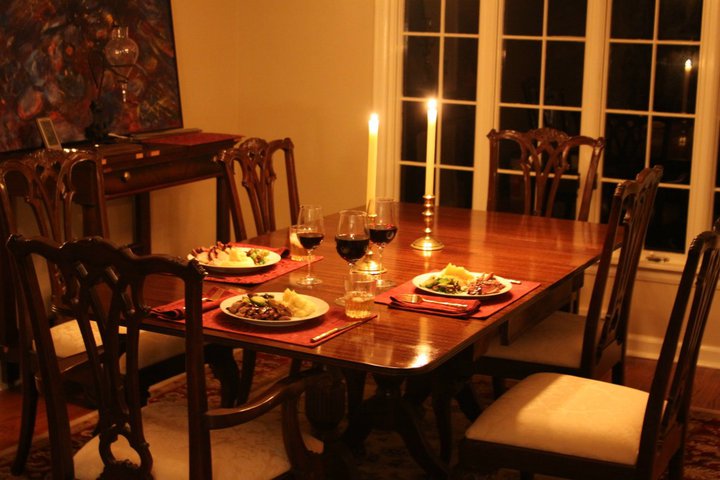 Plan, organize, and execute better dinning events.
From initial planning, to all the changes necessary to better meet your guests need along the way to the actual execution of the event...
Kitchen Assistant has a set of tools that help with all of these tasks, and more:
Kitchen Assistant features 'Culinary Intelligence' -- dinning information collected about your friends and family to help you plan better events.
Learn more »
People
Better serve the people in your life.
Maintain a collection of friends and family, along with their useful information.
Food, People, and Events are all linked together in a manner that you can entertain better:
Never mistakenly serve a dish that a friend will not eat.
Always know when important Birthdays or Anniversaries are coming up and be able to plan for them.
Learn more »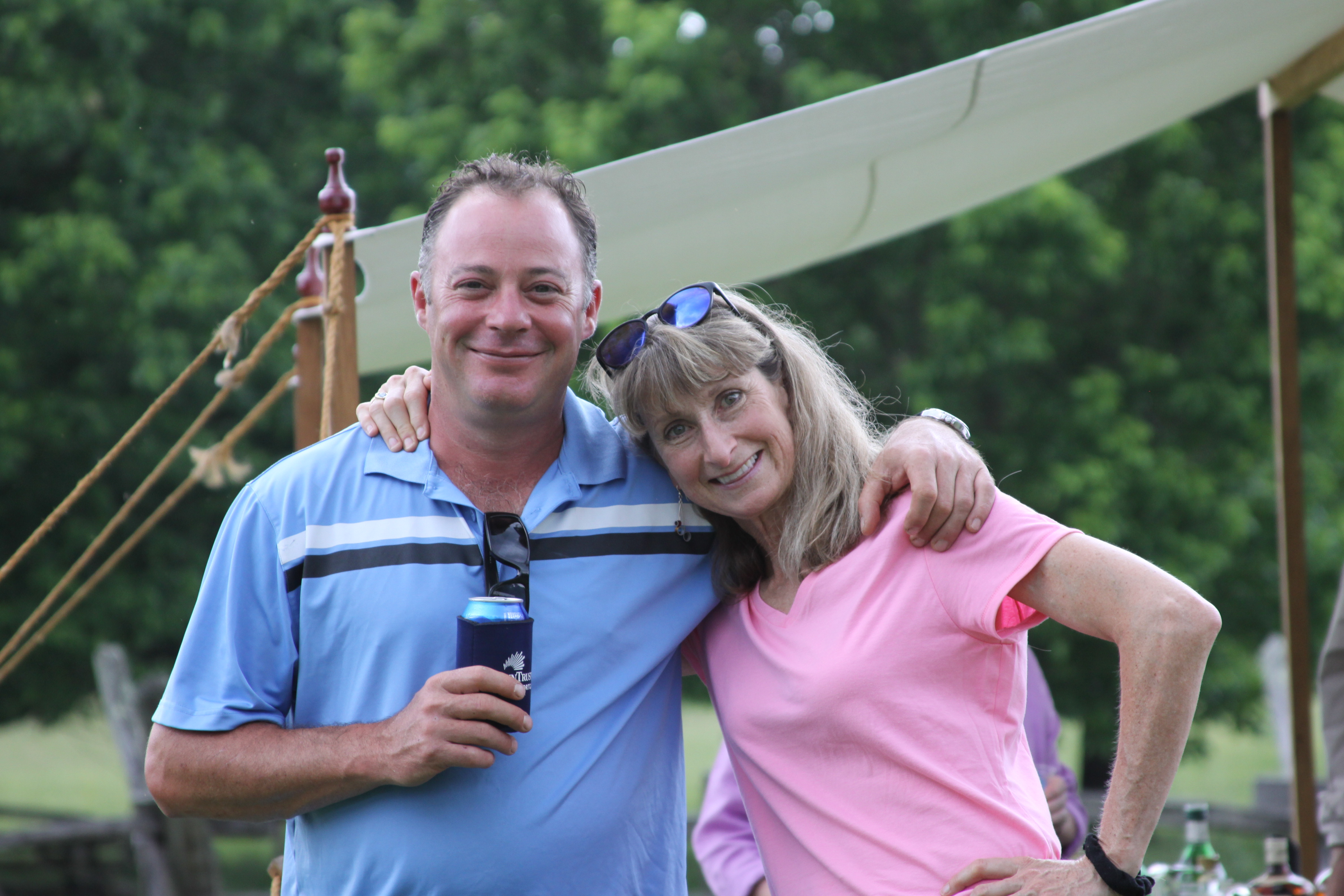 Community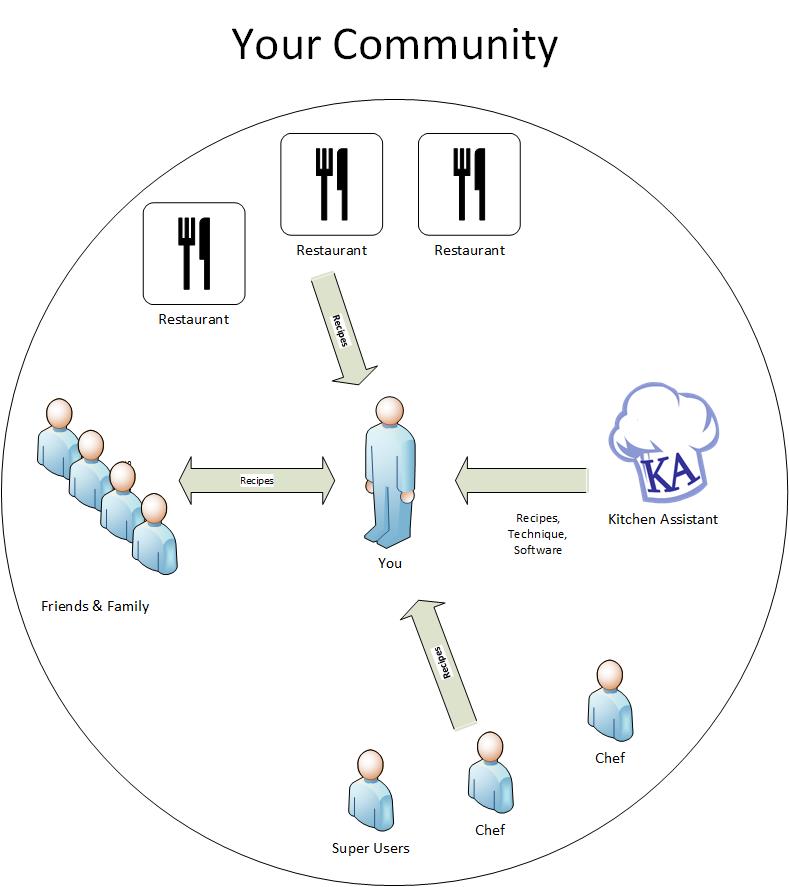 Build a community of friends, family, restaurants, culinary establishments, and culinary personalities.
Automatically share recipes with your friends and family.
Follow your favorite restaurants, chefs, and culinary businesses and immediately know when they publish a new recipe.
Become a public contributor to the Kitchen Assistant Network.
Learn more »
Kitchen Assistant Blog
Stinky Garlic Fingers
01/21/2021
Freshly minced garlic is not only better, but also necessary for delicious meals. Whatever your garlicky dish is, it deserves the extra little bit of effort associated with mincing your own. The only problem, you must tolerate the pungent assault every time your finger is near your nose. You get that stinky, funky garlicky smell, and it seems that it will never go away!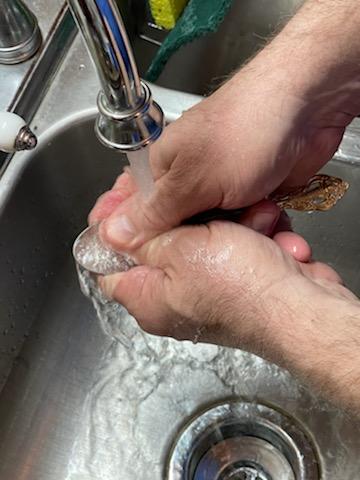 There is a solution to this problem, and it is ridiculously simple. You don't need anti-garlic soap, an evil, batman villain inspired caustic concoction, or even some exotic product from a fancy, foo foo, 10 dollar more store. All you need is a stainless-steel spoon.
Simply use any old stainless-steel spoon and wash your hands under warm water like it is a bar of soap. After several seconds, all the garlic will be gone. It is amazing! It is so effective that you can even buy a stainless-steel bar of soap. By the way, please don't use a fork or a knife, the result might be disastrous!
Wine
Wine reviews are from Kitchen Assistant and other professional sources.
The wine section teaches you about the complexities and ranges of the world's wines.
Wine of the Day is a review featuring a newly discovered vintage.
Wine of the Day
Jean-Jacques Vincent Pouilly-Fuisse
Marie Antoinette - 2014
$18.00
This bottle of Chardonnay does cost a little more--but it drinks like a $75 Chassagne Montrachet. IT IS LUXURIOUS!! Balanced with a mixture of many different fruits, ranging from apple to lemon and melon, it is definitely old world with minerality but balanced with a suggestion of oak. Once in a while, go out and get a bottle that costs a little more. This White Burgundy is worth the extra little bit of money. To improve on this one you will need $70 to $100. Stop, breath, pause, fill your nose with its essence, take a sip, close your eyes and just savor.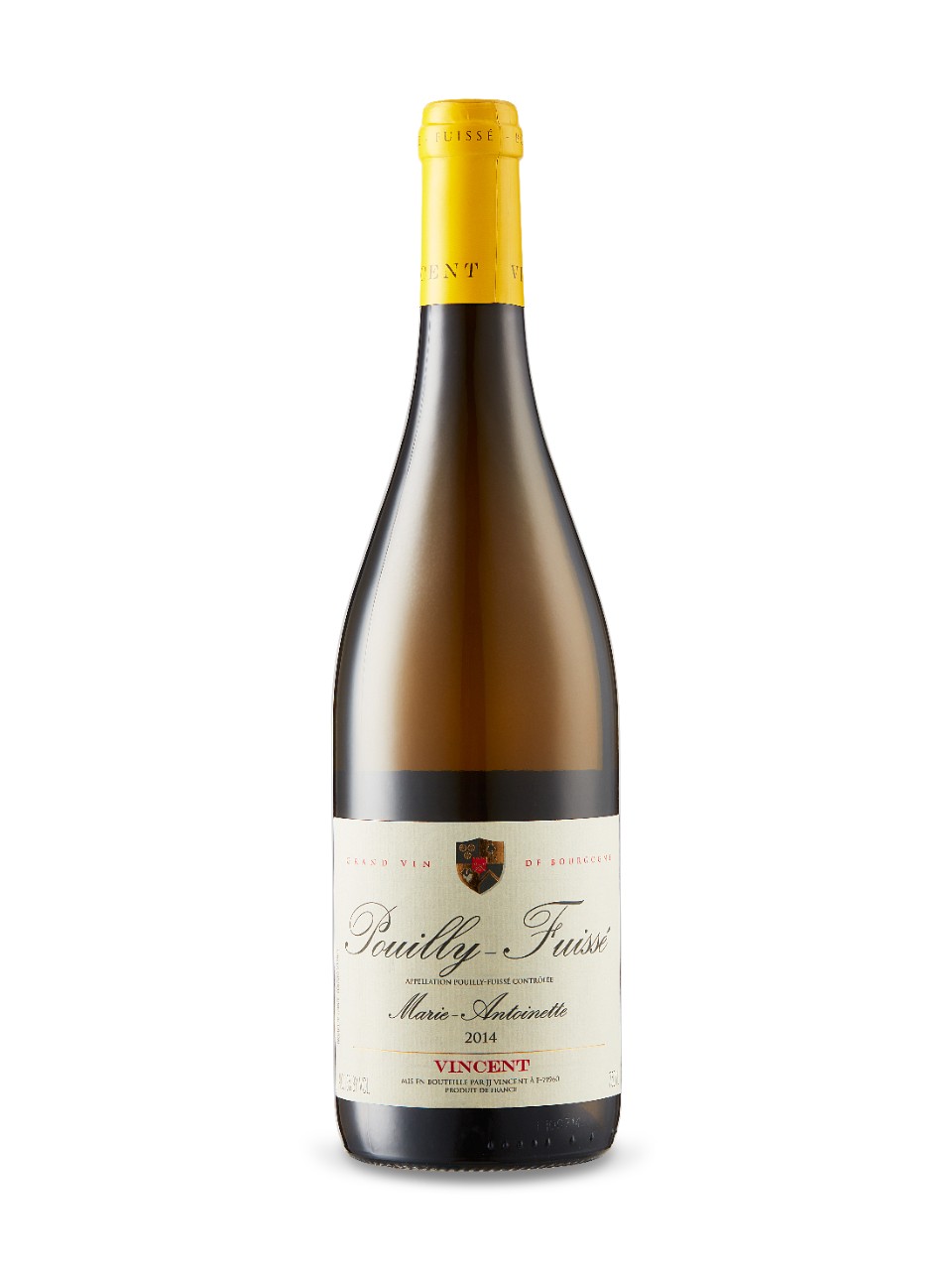 Much more to offer...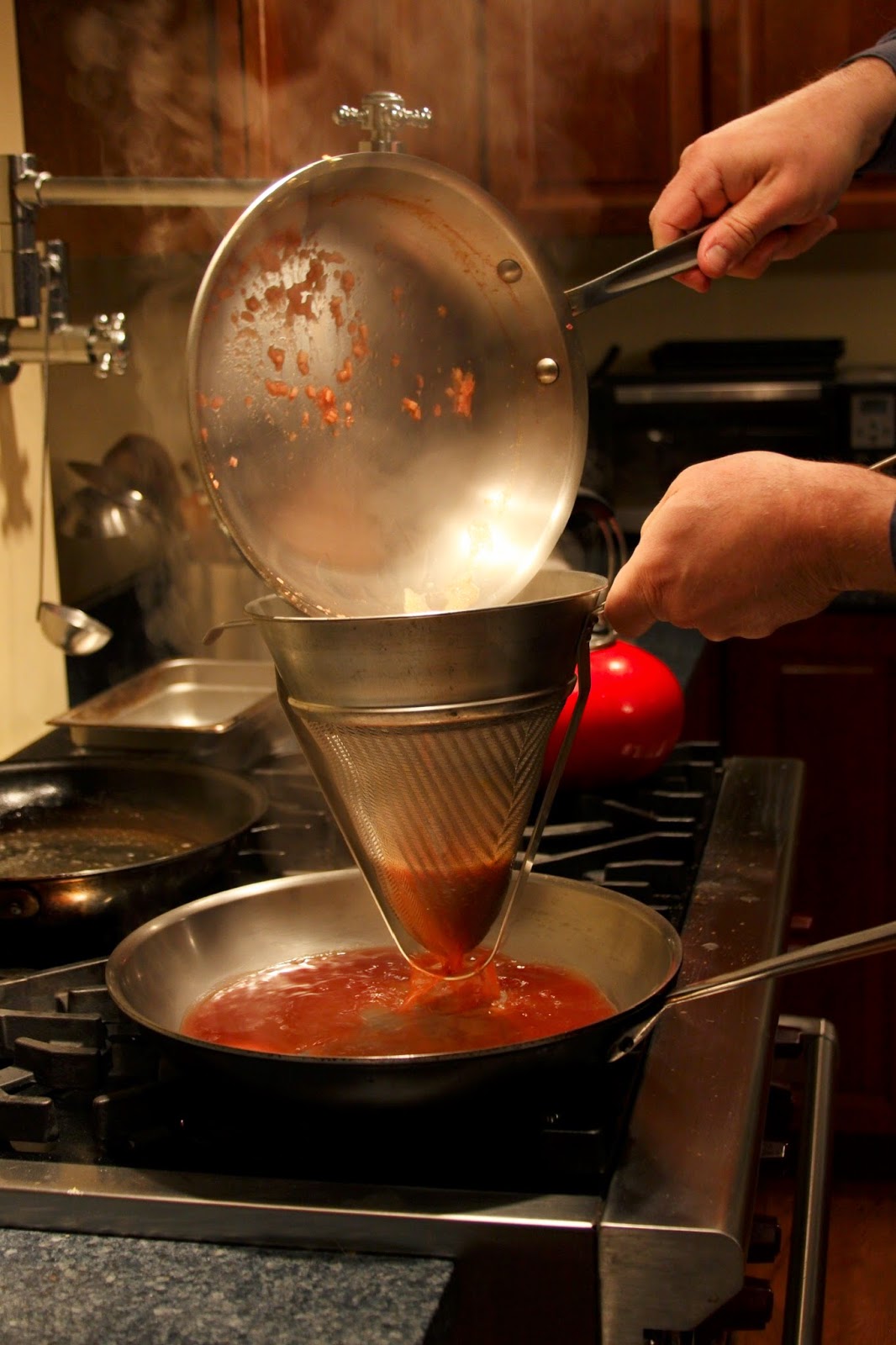 Menu Planning
Shopping
Techniques & Equipment
Restaurant Reviews
Mobile Apps
Entertaining Tools & Apps
Learn more »
---